It is our long held belief that, rather than eyes, it is a person's tumblr that acts as a window into the soul. Usually they are a visual representation of a person's id, a disturbing insight into what's happening below the surface, but somehow when putting together our PVC for Church* outfits, our tumblrs
must have propelled themselves right into our frontal lobes, as we seem to have dressed as cool and prissy ladies respectively.
In our next installment we shall be tackling PVC skirt for a dressy occasion! Stay tuned!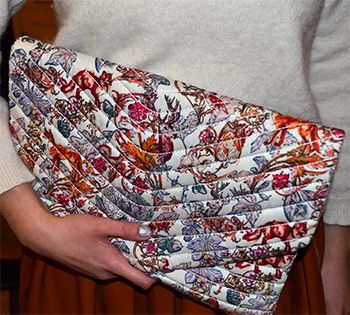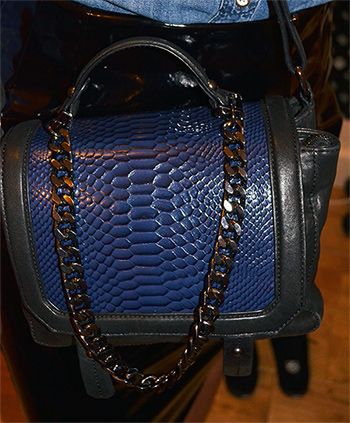 Miriam's Outfit
Fluffy jumper - Whistles (similar
here
)
Sparkly Statement Necklace - Urban Outfitters
Silver Brogues - Zara
Frilly Socks - Topshop
PVC Skirt - H&M
Siobhan's Outfit
Chambray Shirt - Madewell
Sandals - Topshop
Patent Snake-skin leather bag - H&M
Orange Lipstick - Revlon Lip Balm Stain in 'Rendez-vous'
*PVC in a church may strike you as inappropriate, but then it was also considered to be in poor taste for Madonna to have cast a black Jesus in the video for Like A Prayer even though anyone with even the smallest speck of sense knows that the odds of a chap from Bethlehem being a blonde bombshell are relatively slim -- particularly before the invention of Sun In.