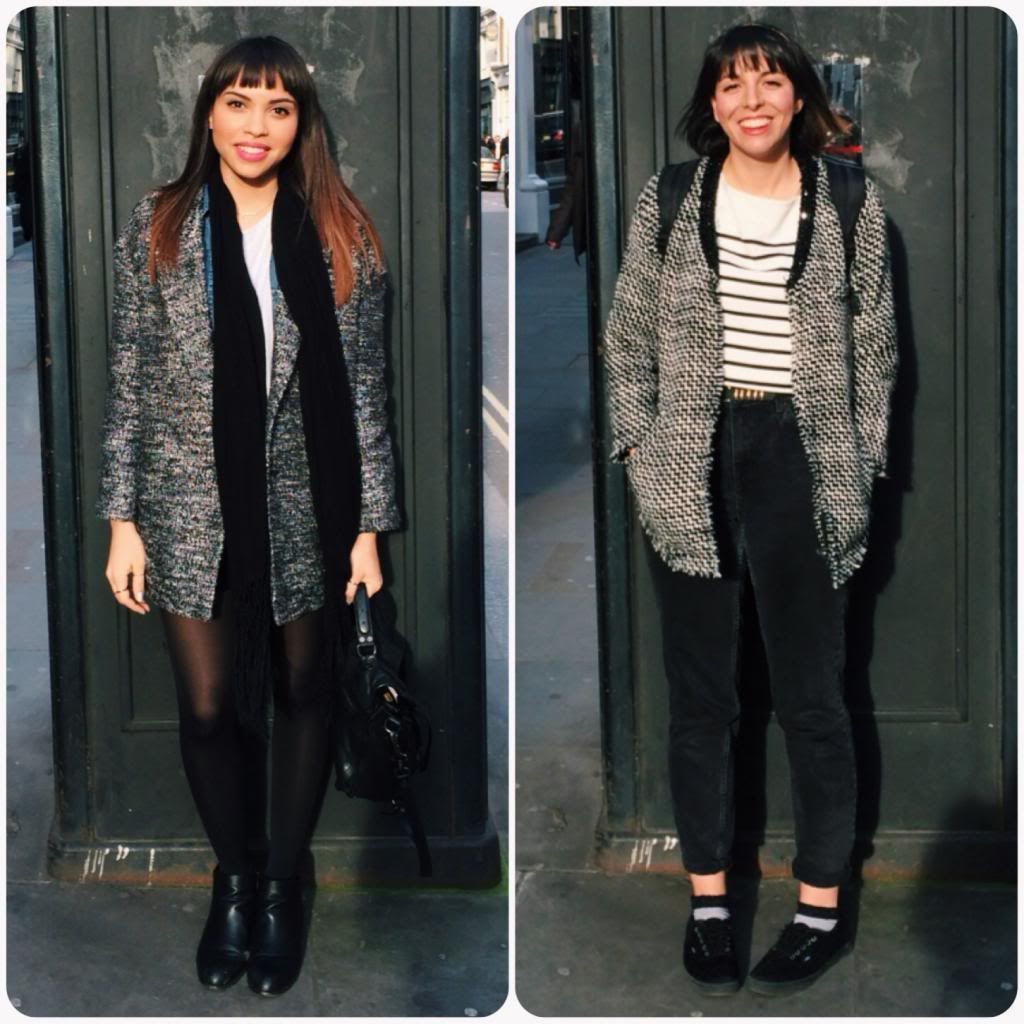 Happy International Women's Day, everyone!
This week, courtesy of
RF Ken Doll
, who seems to be intent on reaching hitherto unheard of levels of awesomeness, we found ourselves at the Haim gig in lovely Brixton. We haven't exactly been backwards in coming forwards in declaring
our love for Haim
(and
here
too!), but safe to say, that it was cemented with diamonds on Thursday. We met up earlier in the day and found ourselves guffawing at our own
synchronicity
again (textured outerwear,
monochrome
, matching holographic nail polish and new fringes). We bounced around central for most of the day and inhaled bowls of Japanese ramen at
Bone Daddies
for lunch. We somehow even managed to find time to drop into the brand spanking new Warehouse on Oxford street, which piqued our interest in overalls to an all-time high. But as the night fell, we merrily skipped to Brixton where we danced and sang our asses off to Haim's thrilling performance.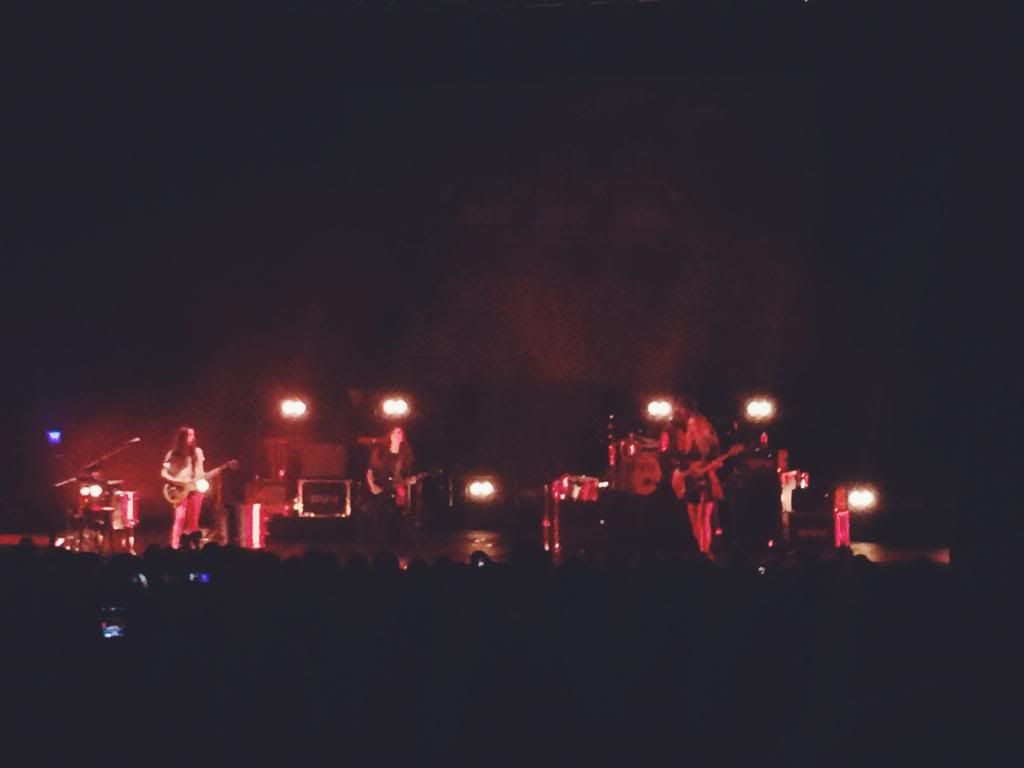 Baby Haim was almost feral, she paced the stage like a caged tiger and we half expected her drumsticks to be dinosaur bones. Danielle's incredible voice impressed us -- it's always nice to go to a concert and have the vocals sound exactly like the artist's album version. The charming Este made us LOL hard as she regaled stories of texts gone wrong and thrilled us as she climbed up on a column at the side of the stage to shred on her guitar in a leather skater skirt and see-through lacey blouse. Aside from hearing our favorite Haim songs, we also adored their version of Beyonce's XO (click
here
to see their live lounge performance of it!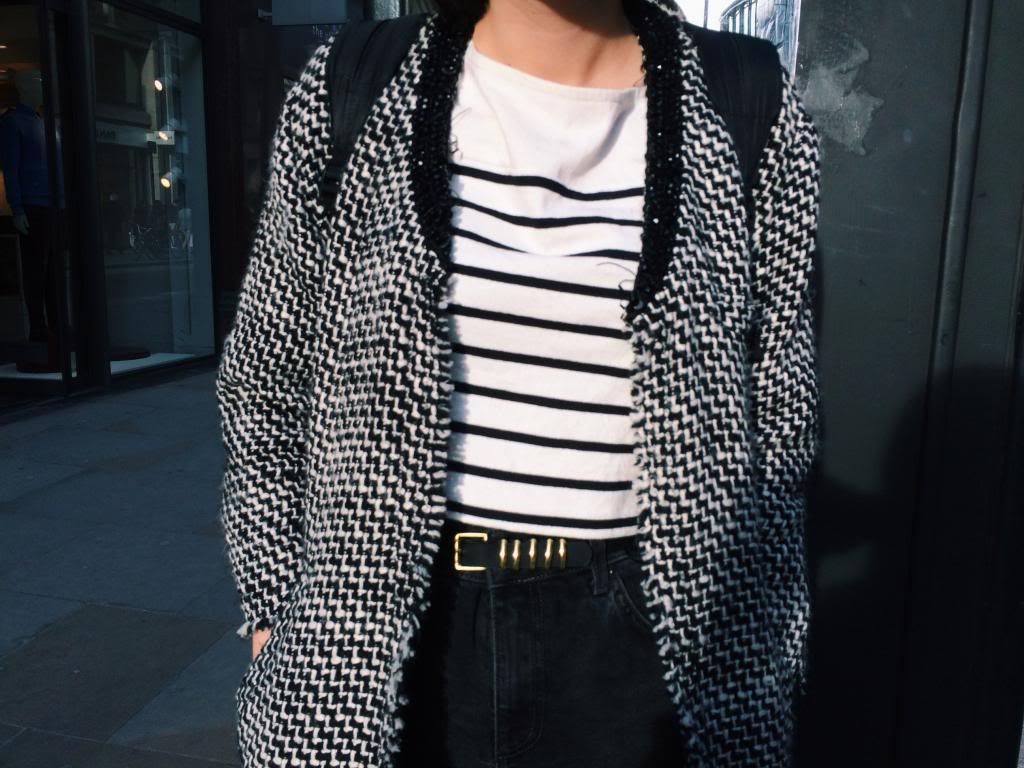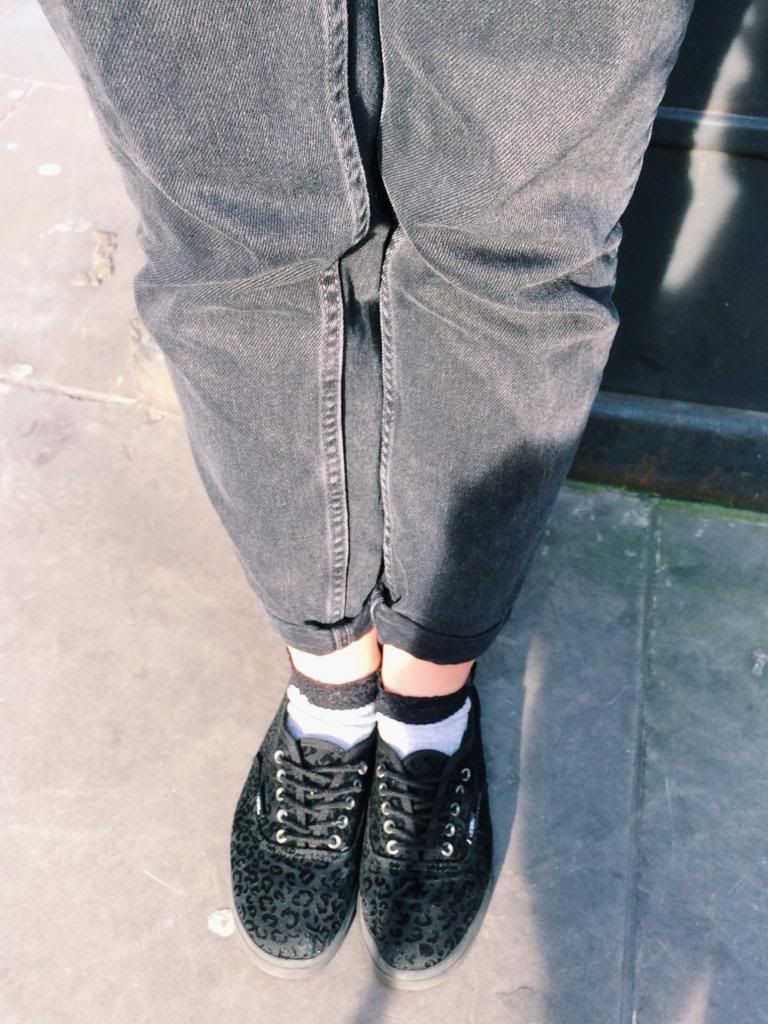 Siobhan's outfit:
Zelda and Bar Necklace - Etsy
Grey Speckle Shirt - Topshop
Chambray Shirt - Madewell
Ankle boots - H&M
Coat - H&M
Rings - H&M
Faux Leather Shorts - H&M
Miriam's outfit:
MOM Jeans - Topshop
Striped Blouse - H&M
Leopard Sneakers - Vans
Rings - Miss Selfridge and H&M
We had been searching for an RF anthem and think we have found one, 'Falling'. Enjoy, ladies from around the world! Today is our day to channel our own inner sister rock band selves.